Office Timesheets includes advanced features and functions that allow your organization to comply with government and/or legal regulatory agency guidelines related to employee time and expense cost and/or effort tracking such as:
Defense Contract Audit Agency (DCAA)
Sarbanes-Oxley
Family Medical Leave Act
At the heart of these advanced features is a built-in Audit Trail engine within Office Timesheets. The Audit Trail engine logs all entries, entry edits/changes, and deletions. Also included within Office Timesheets are Audit Trail reports which can be generated by departmental employee group, project, client, etc., for any time period or date range.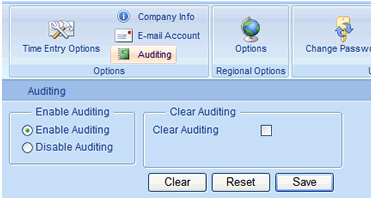 Another common requirement among regulatory agencies with regards to employee time tracking and expense reporting is that of detailed work and cost descriptions. Office Timesheets includes advanced task and entries rules, reducing common errors related to the improper creation of work descriptions. Office Timesheets time tracking and expense reporting rules also enforce as much detail as needed when creating detailed descriptions of time and expense entries.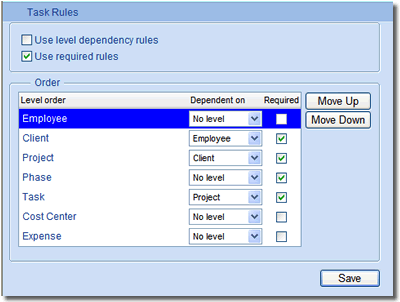 Other advanced features in Office Timesheets that will help you comply with regulatory guidelines include:
Employee-forced submission of timesheets (only the employee can submit his/her timesheet policy enforcement)
Custom fields creation and tracking at all work tracking levels
Detailed security policies
Fully customizable timesheet approval process and routing
Detailed notes fields
Submission and approval tracking
If you need assistance in determining whether or not Office Timesheets will conform to the regulatory guidelines in which your organization must comply, please contact our customer service department with a detailed check list of requirements.
Office Timesheets has a diverse base of customers ranging from small and medium size enterprises (SMEs) to Fortune 500 companies with installations in every major continent throughout the world.
HAVE QUESTIONS? CALL US TOLL FREE 866.425.0800 OR DIRECT AT 214.239.1985