Microsoft Office Style Web Timesheet Interface
Office Timesheets is organized into logical sections using tabs. All available views/functions within each tab are exposed via an Microsoft Office style navigation ribbon bar. Views/functions within Office Timesheets' ribbon bars are also grouped into logical sections called ribbon groups; exposing every available function for you to see, making the application far easier to learn and use than traditional applications with hidden menu | sub-menu commands.

Additionally, Office Timesheets' navigation ribbons are fully contextual…always showing you where you are and what views/functions are available to you given your location within the product.

Lastly, security policies extend within Office Timesheets to allow your company to determine precisely what tabs, ribbon groups, and ribbon views/functions each user can see. In other words, you can completely customize the Office Timesheets application interface for each type of user within your organization!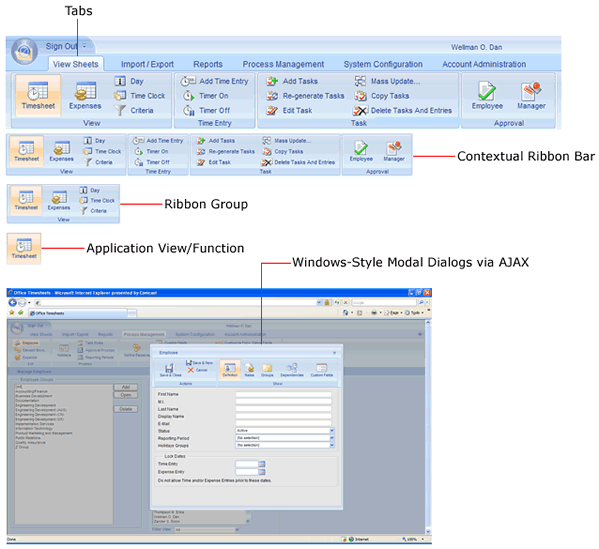 HAVE QUESTIONS? CALL US TOLL FREE 866.425.0800 OR DIRECT AT 214.239.1985