Office Timesheets Reporting
Office Timesheets' Reports tab houses the features and functions for generating time and expense related reports. The Office Timesheets Reports tab is typically accessed by the person/s responsible for time and expense entry data; generating invoices; analyzing employee cost data, etc. The Office Timesheets Reports tab houses the following features:

Summary Reports design, templates, viewing criteria, etc.
Detail Reports management, viewing, etc.
Printing Active Reports Views.
Saving reports to Excel and/or PDF file formats.
The Reports tab/ribbon with full security access

Viewing Monthly Time Totals from within the Office Timesheets Reports tab (using Detail Reports)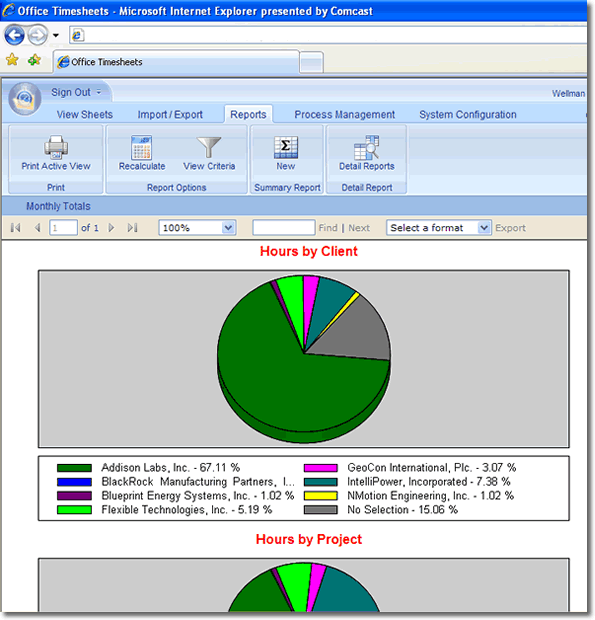 HAVE QUESTIONS? CALL US TOLL FREE 866.425.0800 OR DIRECT AT 214.239.1985