Office Timesheets system configuration options
Office Timesheets' System Configuration tab houses system-wide timesheet settings/options that are typically set up once and rarely change; and is typically centrally managed by system administrators. The Office Timesheets System Configuration tab houses the following settings/options/functions:

User account and security policy management.
Database audit trail management.
Email account configuration for delivery of timesheet alerts and notifications.
Time entry options and regional language configuration.
Company information.
The System Configuration tab/ribbon with full security access

User Account management from within the Office Timesheets System Configuration tab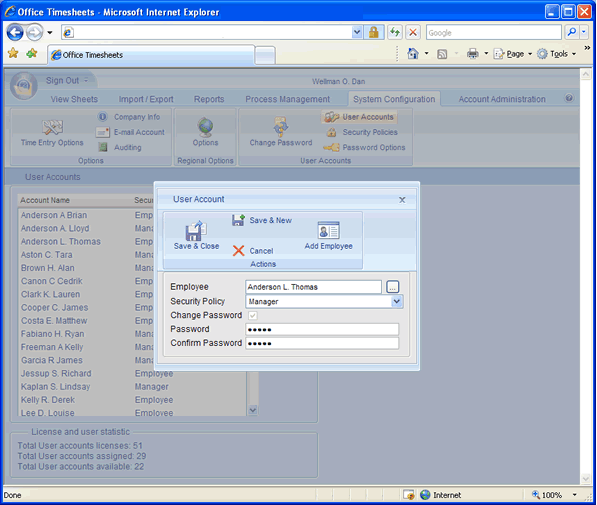 HAVE QUESTIONS? CALL US TOLL FREE 866.425.0800 OR DIRECT AT 214.239.1985